Be Proud of Your Smile
A better life starts with a beautiful smile.
Nadezhda Rykova
2020-12-08
I'm a tourist in Antalya, my wisdom tooth started hurting and I went to this clinic. I'm very thankful to the dentist who explained what was happening with my tooth. He can speak English and Russian too so I can recommend this place to tourists!
Sevil Hanım ve ekibi gerçekten çok iyi iş çıkarıyorlar. Dişle ilgili her konuda gönül rahatlığıyla tedavinizi yaptırabilirsiniz. Damla hanıma gösterdiği güler yüz ve alaka için ayrıca teşekkür ederim.
Ön bankodan muayene odalarına kadar güleryüzlü ve çözüm odaklı bir ekip. Gayet hijyenikbir kurum. İyi çalışmalar diliyorum. Daha çok işimiz var sizinle 😀
Her zaman güvenebileceğiniz ve memnun kalacağınız tedavi antalya ağız ve diş sağlığında güler yüzlü doktorları ve çalışanlarıyla yanınızda.
Sevil Kaderli Hanım ve Sibel Hanım a sağlığıma kavuşturdukları için çok teşekkür ederim. Klinikte tecrübeli ve yetenekli hekimler çalışıyor. Uzun yıllardır çektiğim sıkıntılar son buldu başka yerlerde yapılan yanlış uygulamaları da düzelterekdiş sorunlarımdan kurtulmamı sağladır. Tedavi planlamaları etkileyici. Klinikte çalışan herkes çok ilgili, iyiki böyle hekimler var.
Dişlerimi yaptırdım cok memnunum sebnem hanıma ve sevil hanıma teşekkür ederim
Teşekkürler
Öncelikle ortodonti doktorum şebnem deniz hocama ve asistanı nergiz hanıma, daha sonra butun atalya ailesine cok tesekkur ederm hayata karsi olan mutlulugumu kazandirdiniz bana hepinize ayri ayri sonsuz tesekkur ederim☺🥰🖐
Acil diş ağrısı şikayetiyle geldiğim Atalya A.D.S.M.den çok memnun kaldım.Tesadufen yine internetteki olumlu yorumlardan buldum.Doktor Fatih Bey ve asistanı Hasibe Hanım çok güzel ilgilendiler.Fatih Bey in eli de çok hafif.Canimi yakar diye korktuğum gibi hiç olmadı. Her seferinde dişi kurtarmak gibi pozitif ve profesyonel tutumuda çok güzel. Klinik te tertemiz ve güzel. Herkes guler yüzlü. Evimin orda lara da bir çok klinik bulunmasına rağmen olumlu yorumlardan dolayı burayı tercih ettim. Doktorlarında yabancı dil bildgini eklemek isterim. Fatih Bey'i herkese tavsiye ederim.
Teeth Grinding (Bruxism)
Bruxism (teeth grinding); is a parafunctional habit that manifests itself with strong jaw movements that usually occur during sleep. Apart from the chewing and swallowing functions, there should …
Root Canal (Endodontics)
Root Canal Therapy (Entodontics Treatment) is applied to infections caused by the placement of microorganisms, inflammation due to various causes, and in the case of damage to the pulp structure in the …
Aesthetic Dentistry
Aesthetic dentistry allows people to have a healthy and aesthetic mouth. It performs the treatment of dental caries, worn teeth, colored teeth (whitening), sensitive teeth, intermittent teeth …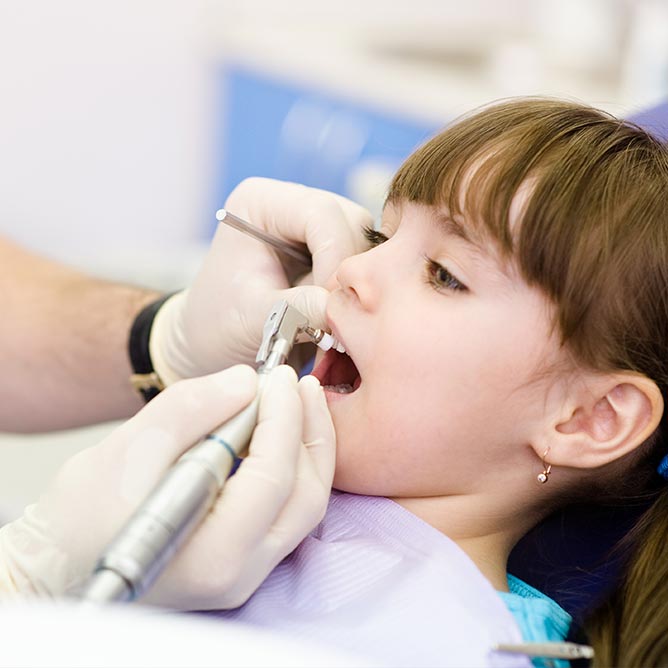 Pedodontics
0-16 (Pediatric Dentistry) is a curriculum aiming the healthy preservation of the milk and permanent teeth of children aged 0-13, and the problems caused by decays, trauma, genetic and similar …

Dental Fillings (Inlay&Onlay)
Most of the fillings used today are only attached to the tooth, not sticked. For this reason, dentists take some measures when filling. These precautions are made possible by the preparation of special retaining …
Porcelain Crowns
Porcelain crowns are usually made with the desire to eliminate aesthetic concerns. With this method, individuals who want to have a better appearance go through an update in their tooth color and overall image …
Erna – Almaya – İmplant Tedavisi & Zirkonyum Kaplama
Mevlide Karsandağ – Antalya – İmplant &
Porcelain Crowns (Porselen Kaplama)
Ha-PI from Germany / Almanya
Caroline – İngiltere – Şarkıcı
Erdal Orhan – Antalya – İmplant &
Porcelain Crowns (Porselen Kaplama)
Oktay Su – İstanbul Diş Teli (Ortodonti)
Tedavisi
Sevim İrgil – İmplant & Zirconium Crowns
(Zirkonyum Kaplama)
Address
Ulus Mh. Mehmet Akif Cd. No: 50/A ANTALYA
Opening – Closing
Monday – Friday : 08:00 – 22:00
Saturday : 12:00 – 20:00
Sunday : 12:00 – 20:00
Opening – Closing
Monday – Friday : 08:00 – 22:00
Saturday : 12:00 – 20:00
Sunday : 12:00 – 20:00
Address
Ulus Mh. Mehmet Akif Cd. No: 50/A ANTALYA